Symrise AG was distinguished with a Top 500 Award, alongside Mahle GmbH and Fresenius Medical Care. Since 2009 the award has been presented yearly by DIE WELT (a national German newspaper) and the corporate consulting firm Accenture. The distinction celebrates particularly continuous growth. To receive a nomination, a company is required to have five annual financial statements with positive growth rates within the past six years.

When choosing the three winners, the judges look at innovative ability, solid, value-creating business models, the ability to sustainably integrate acquired companies and successful globalization strategies, in addition to growth development.
Solid management that doesn't fall victim to short-term trends is also important. This year, car parts supplier Mahle GmbH was awarded first place, with global supplier of flavors and fragrances Symrise AG in second place, and dialysis specialist Fresenius Medical Care third.

The selection committee of the Top 500 Award is comprised of Ann-Kristin Achleitner, professor and Chair of Entrepreneurial Finance at the Technical University of Munich; Thomas Exner, Executive Editor of DIE WELT; Jürgen Fitschen, former co-CEO of Deutsche Bank AG; Prof. Michael Hüther, Director of the Cologne Institute for Economic Research; Frank Riemensperger, Senior Managing Director of Accenture Germany and Dirk Roßmann, CEO of Dirk Roßmann GmbH.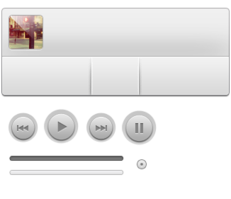 Caption: The award ceremony took place at the acclaimed journalist club in the Axel Springer tower in Berlin. Thomas Exner, Executive Editor of DIE WELT, hands the award to Symrise CEO, Dr. Heinz-Jürgen Bertram.