"Have you ever wondered where the vanilla in your favorite ice cream comes from?" The newly launched website vanilla.symrise.com answers this and other questions related to vanilla, Madagascar and the connection of Symrise to both.
"Our vanilla site explores and describes our unique sustainable sourcing model in Madagascar, as well as introducing the people who hold the keys to unlocking vanilla's magic and creating delicious tasting solutions for our customers. Our new website hopefully contains everything you've ever wanted to know about natural vanilla and Symrise", says Reinhard Muehe, project leader in the creation of vanilla.symrise.com "We invite everyone to dive into the three pillars of our vanilla site: "a sustainable source", "creativity & innovation" and "a global favorite".
Your journey of exploration starts in Madagascar right at the sustainable source of vanilla, a precious place where 80% of the world's vanilla crop is grown: in the SAVA region of the island, Symrise works with almost 7,000 farmers. By sourcing vanilla directly from the famers, the company is creating a truly sustainable, fully integrated supply chain. It also works closely with the farmers to help improve the cultivation process and enhance their livelihoods.
Visitors to the website also learn that as well as sourcing its beans directly from farmers who grow vanilla, Symrise also established a fermentation and extraction plant in the heart of Madagascar. This means, it can produce tailor-made quality for its customers and consumers. Furthermore, this ensures that the work, from sourcing the beans to extracting their wonderful flavor, benefits the communities the company works with.
Short videos introduce the people at Symrise who work with this most precious spice. They create and innovate and work with the vanilla flavors and scents used in products loved by consumers everywhere. Creating extracts from the beans and knowing how to transform these into leading products takes skill, passion and knowledge. From precise science to the art of analyzing consumer preferences, Symrise relies on the best scent and flavor experts to help create a global favorite – for almost 150 years.
"To celebrate everything about vanilla, the 'queen of spices', and everything we at Symrise do to create vanilla products loved worldwide, we've created vanilla.symrise.com", summarizes Reinhard Muehe.
Learn more on https://vanilla.symrise.com/
Photos: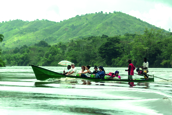 Caption: Exploring the world of vanillla - boat trip on Madagascar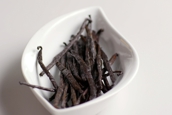 Caption: Black vanilla beans - vanilla is the most important sweet taste direction in the world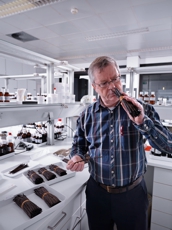 Caption: Symrise flavorist Guenter Kindel evaluates the quality of the vanilla beans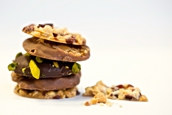 Caption: A global favorite - cookies with vanilla flavor
About Symrise:
Symrise is a global supplier of fragrances, flavorings, cosmetic active ingredients and raw materials, as well as functional ingredients. Its clients include manufacturers of perfumes, cosmetics, food and beverages, the pharmaceutical industry and producers of nutritional supplements.
With sales of € 2.602 billion in fiscal year 2015 and a market share of twelve percent, Symrise is among the top three suppliers in the global flavors and fragrances market. Headquartered in Holzminden, Germany, the Group is represented with 40 locations in over 35 countries in Europe, Africa, the Middle East, Asia, the United States and Latin America.
Symrise works with its clients to develop new ideas and market-ready concepts for products that form an indispensable part of everyday life. Economic success and corporate responsibility are inextricably linked as part of this process. Symrise thus takes sustainability into account in every part of its corporate strategy. DQS certified Symrise as a "Green Company" in 2013.
Symrise, always inspiring more...
Media Contact:
Christina Witter
Phone: +49 55 31 90-21 82
E-mail: christina.witter@symrise.com
Reinhard Muehe
Phone: +49 55 31 90-11 92
E-mail: reinhard.muehe@symrise.com
Social Media:
twitter.com/symriseag
linkedin.com/company/Symrise
youtube.com/agsymrise
xing.com/companies/symrise