Diana, the world leader in solutions with natural ingredients for humans, pets and aquaculture, today announced that its Pet food division has increased its stake in Yummypets, the online pet community. After its initial investment in 2016, Diana Pet Food, the global leader and pioneer in high value solutions to improve pets' well-being and owners' satisfaction, has decided to increase its share in Yummypets. This engagement is in line with Diana's strategy to broaden services to its customers. Diana is keeping the amount of its investment confidential. The two founders of Yummypets continue to be shareholders of the company.
With the phenomenon of 'pet parenting', pets have become full family members in many households. Many of today's pet parents project their own human wishes and needs onto their pets. They expect to find products and services for their pets that are similar to those available to them. Consequently, the use of digital channels by dog and cat owners has become more and more popular and thus pet food has become an integral part of current digital & technological trends. In particular, millennials (defined as those born between 1980 and 2000) are very active on social media. For example, 55 % of them follow at least one pet on social media. One of the major players in this field is Yummypets.
Jean-Yves Parisot, President of Symrise Nutrition (Diana), explains the engagement in the social pet network « With social and digital media activities expanding into the world of pets, our move illustrates our pioneering spirit to develop services that support our customers and thus improve owners' and pet's quality of life »
The relevance of such social channels is increasing further. To date, Yummypets unites over one million pet lovers and social media profiles on its website that come from all over the world. The social network for pet owners was created in 2012 and currently attracts 100 million page views per year. There have been three million pictures posted to date, and almost 60 % of the traffic is generated by mobile applications.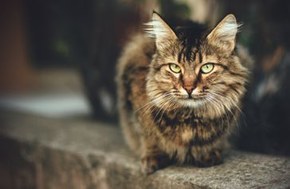 Diana will support and accelerate the international development of Yummypets
Diana Pet Food has clear targets for Yummypets. While its current presence focuses on Europe, Yummypets aims to expand internationally, and will explore the North American market (the world's biggest pet market), as well as South American and Asian markets. With an increasingly rich content, it will offer stakeholders a platform for hosting digital applications that are targeted at pet owners.
"The support of Diana Pet Food will help us to structure our international expansion, accelerate our membership acquisition strategy and support our innovation program," remarked Matthieu Glayrouse, CEO of Yummypets. "We couldn't be happier to join forces with Diana and Symrise."
"Yummypets enables us to propose a wider range of services to our clients. In addition, it offers the opportunity to directly get in touch with end-consumers. It will allow us to test larger scale innovative solutions for the stakeholders in the pet market. This offer will complete Panelis, our innovative and pet-friendly measurement center, which provides unique insight into pets' preferences and behaviors," added Bertrand de Launay, head of Diana Pet Food.
About Diana (Symrise Nutrition)
Diana is a world leader in natural-ingredient based solutions for the agro-food sector organized around 3 market oriented business units -Food, Pet Food , Aquaculture-, and with one activity in the probiotics domain via its majority stake in Probi.
Diana holds an incubation structure, Diana Nova, which focuses in new areas in health and nutrition.
Diana is a Division of Symrise, a global supplier in the flavors and fragrances markets.
Diana reached sales of 576 million euros in 2016 and is present in 30 locations with 2300 collaborators, in 24 countries with a global presence.
About Yummypets
Yummypets is the reference social network for pet owners.
Beyond the community platform, Yummypets deploys a strategy around the connected objects dedicated to pets.
Today, it unites over one million pet lovers from all over the world on its website and social media profiles. It has attracted 100 million pages views per year. There have been three million pictures posted to date, and almost 60% of the traffic is generated by mobile applications..
Contact:
Perrine Extier
Communication Manager
E-mail: pextier@diana-petfood.com
www.diana-petfood.com