The event, welcoming suppliers and customers, was attended by Rémi Cristoforetti, DIANA Pet Food President, Andrey Buynevich, General Manager of the new site, as well as representatives of the Local Authorities and the French Embassy in Russia.
Russia is the sixth site in Europe and the seventeenth worldwide for the company. "Serving regional markets with local production sites is a long-standing strategy at DIANA Pet Food. The benefits of shorter distances are quite obvious combining a closer proximity to the markets, the customers and the raw materials" says Rémi Cristoforetti, DIANA Pet Food President.
"The Russian pet food market represents 9 % of the European market and is one of the fastest growing in the world. With this new production site in Shebekino, we are developing a closer relationship with our customers in Eastern Europe" says Andrey Buynevich, named the new General Manager of the Russian plant at the beginning of the year. DIANA Pet food decision to set up a facility producing palatability enhancers for dogs and cat food in Russia was made in 2010. As the center of pig and poultry farming, the Belgorod region, 700 km South of Moscow was the ideal location for the Russian subsidiary. From due diligence of the land plot, design of the plant and construction, the setting up took four years before the first tons of palatants were shipped.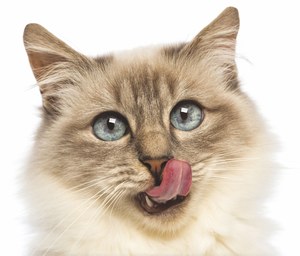 High quality has always been one of DIANA Pet Food's recipes for success. Just like at the other sites, the aim is to establish a Program of Excellence in Palatant Safety at the Russian plant. Andrey Buynevich, with his team of fifteen, will be responsible for ensuring that pet food manufacturers throughout Russia have better and faster access to DIANA Pet Food products and services.
About DIANA Pet Food
DIANA Pet Food, the world' s leading partner committed to improving pet food performance, develops innovative solutions to increase the well-being of cats and dogs, and pet owner satisfaction. Member of the Symrise Group, the Pet Food Business unit relies on a strong establishment in 5 continents with 730 employees, 17 industrial sites, 17 sales offices, 1 research center, 4 regional development and technical support centers and 3 cats and dogs expert palatability measurement centers.
Worldwide leader in palatability enhancers, DIANA Pet Food works closely with its customers with the sole objective of supporting their brand positioning and their values. Thanks to a unique innovation policy based on a combined understanding of pet food product attributes, animal specificities and pet owners' expectations, DIANA Pet food offers an exclusive set of services and a wide product portfolio targeting pets and pet owners Sensorial Satisfaction, pets Health & Nutrition and natural pet food Protection.
About DIANA and Symrise
Symrise is a global leading provider of fragrances, flavors and active ingredients as well as aroma chemicals for the perfume, cosmetic, pharmaceutical, food and beverage industries.
Within the Symrise Group, DIANA operates as a division delivering natural-ingredient based solutions for Food, Pet Food, Dietary Supplements, and Aquaculture markets.
DIANA and Symrise are committed to a common ambition: to create a unique position in the industry with a differentiated product portfolio supporting customer's brand development.
Contact:
Perrine Extier
Communication Manager
pextier@diana-petfood.com
www.diana-petfood.com