Innovative, effective – and sustainable
Léa Schmidt, Global Product Manager BU Actives & Botanicals
Certain strains of Lactobacillus bacteria promote gut health as probiotics in food supplements. These bacteria are produced via fermentation, meaning they are grown in a culture medium. In the process, nutrient-rich fermentation medium is discarded at the end. This by-product contains many micronutrients that can benefit skin. Working with the Swedish biotechnology company Probi, a Symrise partner since 2012, we have identified an opportunity to use this fermentation broth as the basis for a new cosmetic ingredient. This allows us to transform a seemingly worthless by-product into something very valuable.
The result of our combined efforts is SymFerment®, a cosmetic ingredient that does not only moisturize and smooth the skin but also provides it with micronutrients such as amino acids, proteins, minerals and organic acids to strengthen the skin barrier. We've proven its effectiveness in vivo. Cosmetics manufacturers can use SymFerment® in a whole host of applications, from face and personal care to dermocosmetics.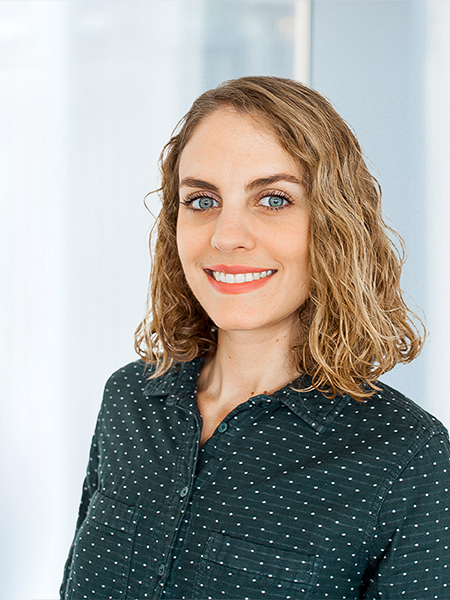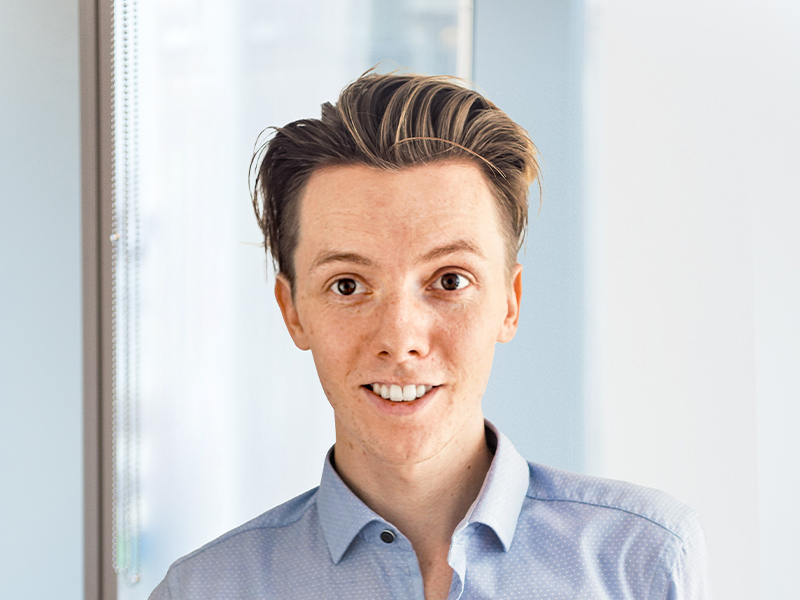 "Symrise has been working on sustainable alternatives with comparable sensory effects."
Marek Busch
Junior Product Manager
Marek Busch, Junior Product Manager, Business Unit Sun Protection & Functionals & Colors
Silicones are used in many cosmetics such as facial creams and sun protection to give the skin a soft feel. But since the synthetic ingredients are not biodegradable, Symrise has been working for some time on sustainable alternatives with comparable sensory effects. One alternative is SymMollient® S green, a saturated wax ester of sustainably sourced nonanoic acid and cetearyl alcohol that feels much like silicone derivatives. This ingredient melts at skin temperature and produces a silky, non-greasy feeling on the skin. It can also be used in creams that are meant to provide the skin with moisture: SymMollient® S green demonstrably increases the moisture content in vivo.
Another important application is in sun protection products. Protection of the skin from UV rays is increasingly important as we see the rise in skin cancer diagnoses worldwide. Not only their function but their pleasant feeling on the skin will encourage more consumers to use sun protection products, and this is exactly what SymMollient® S green provides. Tests have shown that the sensory profile of an emulsion in which SymMollient® S green and SymMollient® PDCC are used instead of silicones provides the same smoothness and spreadability as the original emulsion.
Marie Bourgeay, Global Product Manager
Hydrolite® 5 green enhances the performance of ingredients and is available in formulations ranging from classic to green and from light to rich textures. It moisturizes the skin, provides hair-care benefits, improves the sensory profile of formulas and enhances product protection. This multifunctional ingredient is made from 100 % biologically-based carbon. In a patented process, it is produced from bagasse, an ethically and responsibly sourced sugar cane by-product. In addition, we recycle the by-products of the Hydrolite® 5 green process or offer them as new ingredients for the cosmetics industry. Hydrolite® 5 green produces fewer CO2 emissions than its predecessor product Hydrolite® 5. It is also readily biodegradable and renewable, COSMOS and NATRUE approved, and appropriate for use in natural and organic cosmetics.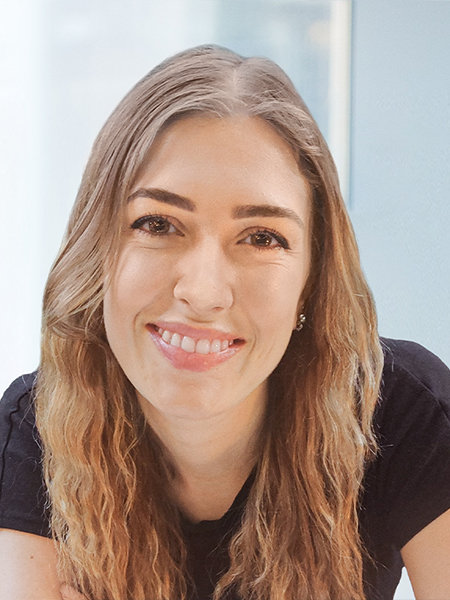 Partnerships as a guarantee for success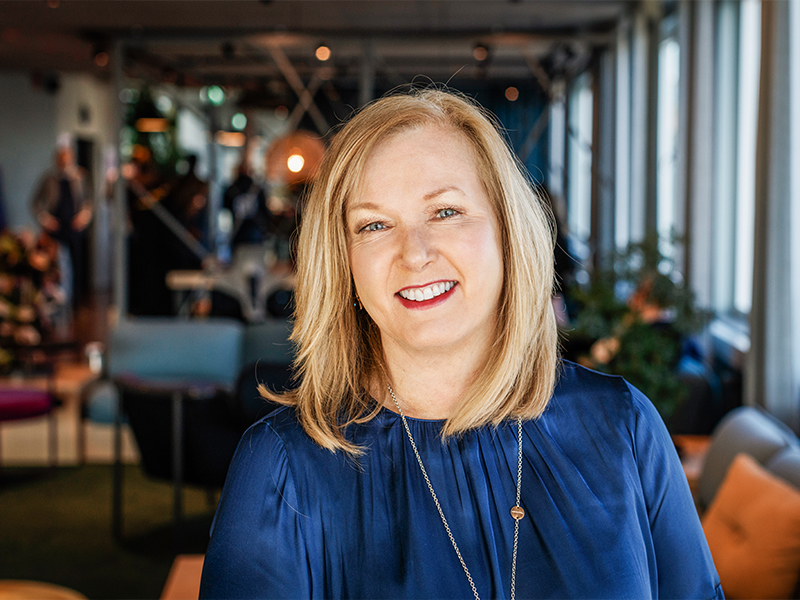 "We pursue innovative paths to promote sustainable farming over the long term."
Lynne Millar
Director of Purchasing at Pernod Ricard
Lynne Millar, Director of Purchasing at Pernod Ricard
For one of our iconic products, we need the full flavor of coconut, which we acquire through our reliable partner Symrise from the Philippines, where coconut cultivation is an important source of income for 20 % of the population. However, prices have fallen for the fruit of the coconut palm in recent years, which has resulted in continuously decreasing income for the farmers and their families – a situation further exacerbated by a lack of modern cultivation and harvest technology and indirect access to the market.
For this reason, we launched a develoPPP-project with Symrise and GIZ in 2020 that is dedicated to protecting nature and biodiversity and to improving living conditions in the small farming communities. This project will run for an initial period of four years. In addition to working with local qualified partners to provide training courses on safe work practices, farm management and crop diversification, we also pursue innovative paths to promote sustainable farming over the long term that benefits people. Initial success is already visible. In fact, farmers are cultivating coconuts as well as fast-growing vegetables like eggplants, broad beans and chili peppers on three demonstration farms in an effort to eliminate dependence on a single fruit. In addition to helping 500 coconut farmers increase their income by an average of 15 % and their annual yield by 20 % by 2024, we also plan to improve access to water and sanitary facilities, thereby boosting overall living conditions and strengthening communities.
Mark Birch, Director of Sustainability at Symrise
Symrise manufactures tens of thousands of products out of the natural raw materials it purchases around the world, which comes with great responsibility for nature and the people who work in the supply chain in the various countries. As a result, we've been collaborating with many strong partners for years to improve living and working conditions for farmers and their communities in accordance with the United Nations' 17th Sustainable Development Goal. This goal describes sustainable operations with strong partners that benefit farmers in developing regions in particular.
For this reason, we work closely in many areas with the Deutsche Gesellschaft für Internationale Zusammenarbeit (GIZ) GmbH, an experienced partner in international development cooperation. Together we implement various projects within the framework of the Public Private Partnership-Programme (develoPPP programme), a funding scheme with which the German Federal Ministry for Economic Cooperation and Development (BMZ) supports sustainable company initiatives in developing and emerging countries. One area of focus is the "Bridging the Gap" activities – sustainable development partnerships between suppliers, farmers, Symrise and our customers. In doing so, we create sustainable, resilient agricultural and nutrition systems, support the farmers in our supply chains – including small and very small-scale farmers – and enable them to generate income for their families. We are committed to all farmers who participate in our programs, no matter how small their operations are – and we can only do this by working together with our partners.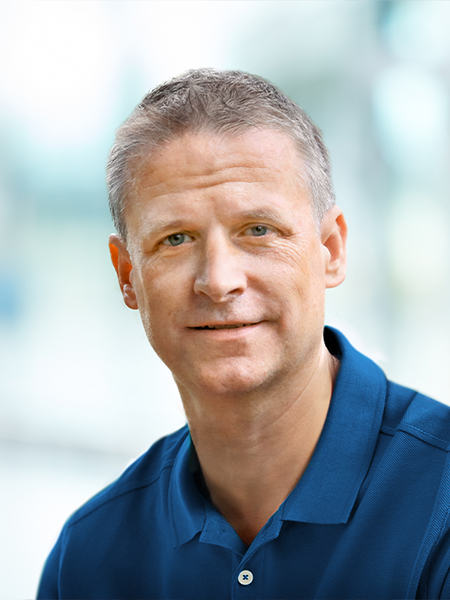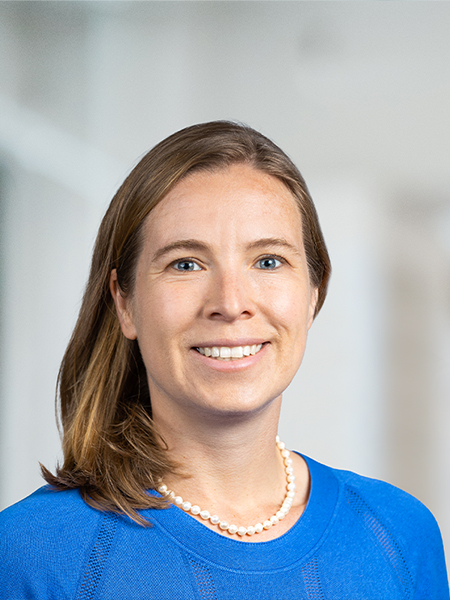 Sophie Grunze, Project manager for the develoPPP Programme at the Deutschen Gesellschaft für Internationale Zusammenarbeit (GIZ) GmbH
We have worked in a spirit of mutual trust with Symrise since 2010. Our partnership began in Madagascar. Funded through the develoPPP programme that GIZ implements on behalf of the German Federal Ministry for Economic Cooperation and Development, we helped 500 farmers improve their living conditions and increase their incomes.
Since then, we have continued to work together to launch new projects in Madagascar, which have by now benefited over 7,000 farmers. We train them in sustainable agricultural cultivation methods as well as business and financial management and how to diversify their income. For this purpose, we have worked with Symrise and Unilever to support village communities in Madagascar since 2013. In addition, we entered into partnerships with national and international NGOs, as for example Save The Children to complete our holistic approach.
Besides addressing sustainable agricultural practices, the partners established a local health insurance and work on children rights and vocational training for youth. In this way, we are helping to increase the resilience for the future of the communities.
Incidentally, Madagascar is representative of a whole series of other projects in collaboration with Symrise which support farmers and their families in Brazil, India and the Philippines. And this is just the beginning.
Sustainability into the future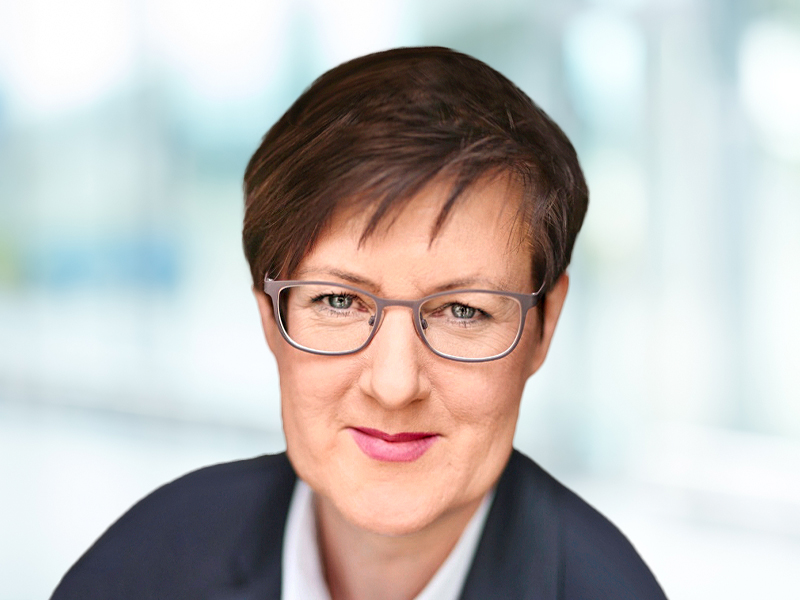 "We are talking about protecting the climate and the environment and safeguarding human rights."
Doris Gattermann
Director Corporate Sustainability
Doris Gattermann, Director Corporate Sustainability
Symrise uses around 10,000 different raw materials from around the world which are supplied from thousands of small and large companies. Therefore, the procurement of these goods and the selection of our suppliers are enormously important in order to achieve our sustainability objectives. We are talking about protecting the climate and the environment and safeguarding human rights – we have to take all the Group's stakeholders into account.
We have been committed to this for decades because transparency is important to us. With the implementation of the Supply Chain Due Diligence Law (LKSG) which became binding for Symrise in Germany in 2023, far-reaching obligations have now been set for us. We gladly intend to observe them in order to increase transparency along the supply chain and bolster our efforts to protect people and the environment while taking into account the interests of the company. Furthermore, we can also fulfill the sustainability requirements of our customers concerning our products, for example, with regard to CO2 emissions, their origin, cultivation or production practices and water consumption.
In order to achieve that, we are now auditing all of our suppliers with regard to social and environmental risks, which represents a great effort. That is in part because the various business units of the company have been using very different IT systems due to our acquisitions undertaken in recent years. As the Corporate Sustainability team which is active across the Group, we have found a smart and modern solution together with our IT department, the Responsible Sourcing Steering Committee and our service provider Atos. By doing so, we are creating exactly this transparency which we intend to expand further in the coming months and which will help us considerably in implementing the requirements of LKSG.
Sascha Liese, Director Corporate Sustainability
The loss of biodiversity, ecosystem services and natural capital is continuing around the world because the growing global population and changing consumption patterns promote climate change, environmental pollution, the loss of ecosystems and the depletion of natural resources. Therefore, a new stra­tegic plan was defined at the 15th UN Conference of the Parties to the Convention on Biodiversity in late 2022: the Kunming-Montreal Global Biodiversity Framework. It is intended to help reduce the risks facing society and the economy arising from the loss of biodiversity and natural capital.
Now, the member states are due to implement four strategic targets to preserve biodiversity and nature as well as 23 individual objectives by 2030. The economy – and therefore also we at Symrise – plays an important role in this regard: for example, when it comes to promoting sustainable cultivation practices in agriculture and forestry as well as fisheries and aquaculture, sustainably using plant materials from wild harvesting or fairly sharing the benefits from the use of biological resources with the countries of origin.
As a company, we are also responsible for measuring and assessing the impact of our business activity, reporting transparently on the associated risks and providing the relevant environmental information so that consumers can make more sustainable purchasing decisions. As part of these efforts, we engage in multi- stakeholder dialogue on the topics of nature and biodiversity, for example, as a member of the World Business Council for Sustainable Development, where we are working together with other companies to operationalize and promptly implement these requirements.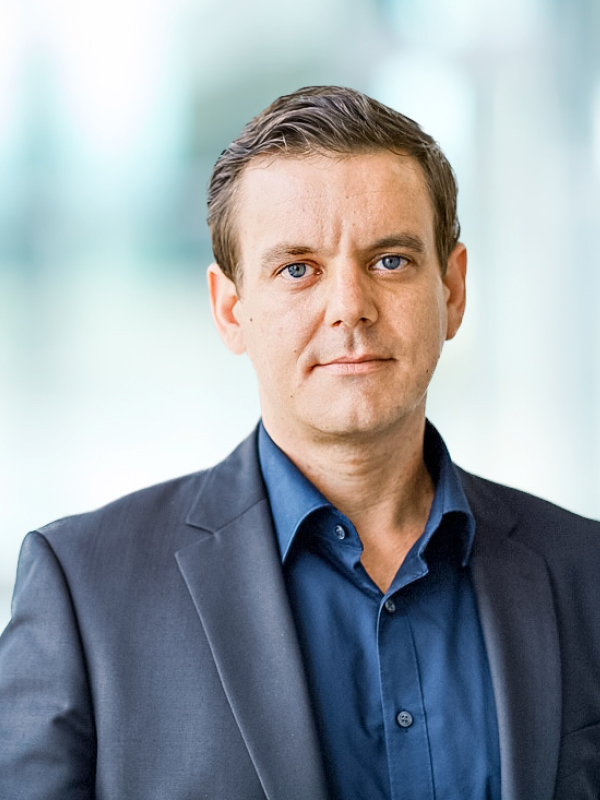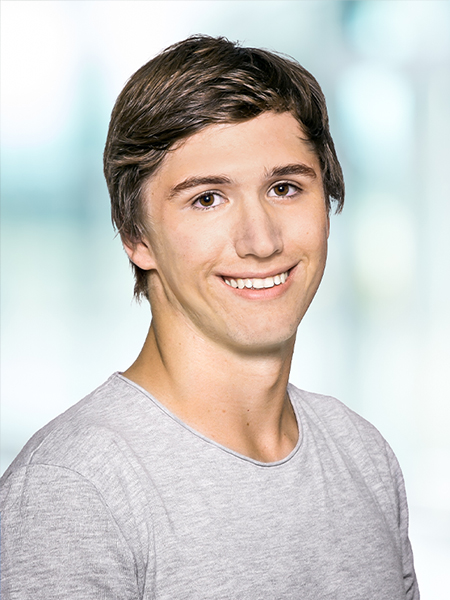 Jasper Hölzchen, Corporate Sustainability Manager
With the European Green Deal from late 2019, the EU committed to reducing net greenhouse gas emissions to zero by 2050 and therefore become climate- neutral. The EU taxonomy is intended to contribute to this objective by helping to direct investments to economic activities classified as sustainable. Reporting in accordance with the EU taxonomy became binding for certain companies starting in the 2022 fiscal year and must be part of integrated reports from the 2024 fiscal year onwards.
We at Symrise laid the foundation for this back in 2010, when we also started reporting our sustainability objectives and key figures. However, reporting in accordance with the specifications of the EU taxonomy is no small feat for us given that the requirements are strict. Therefore, we are constantly working on improving ourselves. To achieve that, we integrate the topic of sustain­ability to a deeper extent at all levels of our IT landscape and give it more importance in decision-making processes, and we intend to provide even more transparent information about our environmental footprint.
With the EU taxonomy and our Group-wide expectations for ourselves in mind, we take care to ensure climate protection in all of our decisions and are glad to have our efforts evaluated.